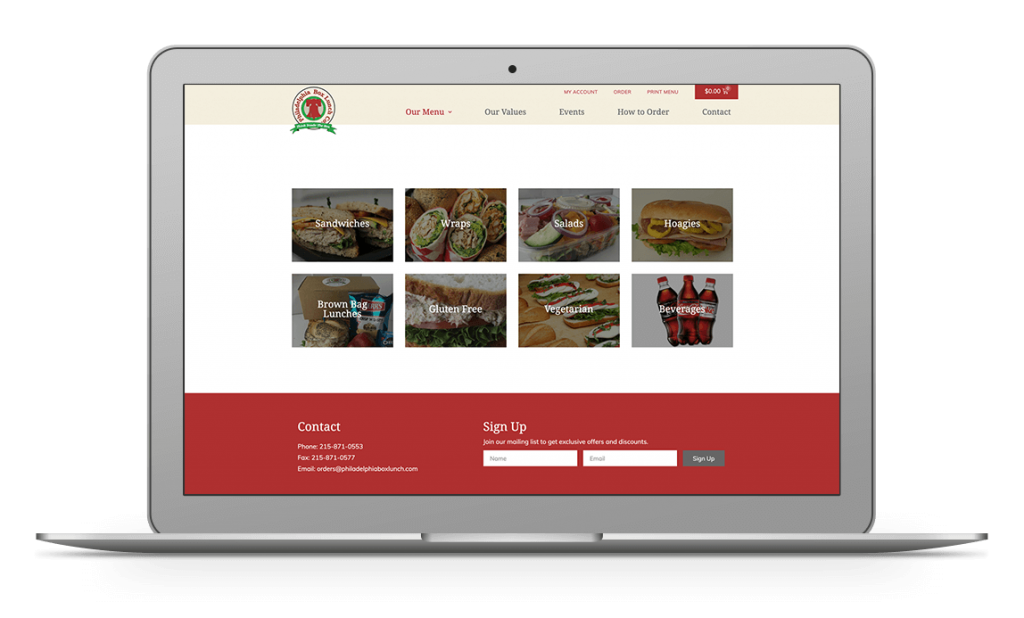 Take a look at our delicious menu of sandwiches, wraps, salads, and more! We know it's a tough decision, so take as long as you need.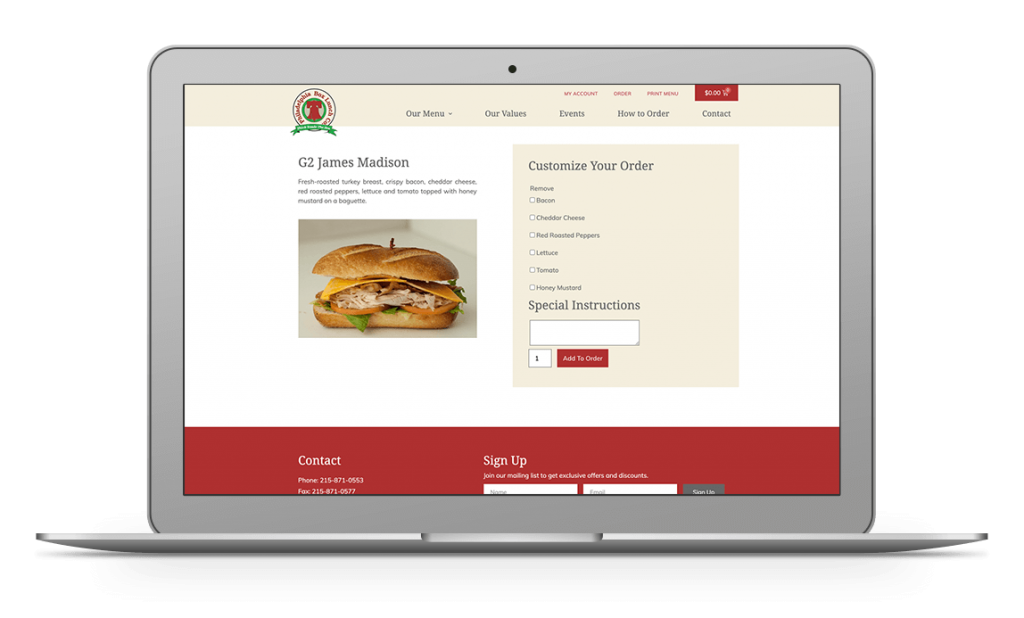 Don't forget that you can customize your order to fit dietary restrictions and taste buds. If you have any special instructions for us, please be sure to add them in the box, select the number of that menu item that you want. One for yourself…two for yourself (we won't judge!), 50 for an office meeting, 250 for a conference…whatever you need!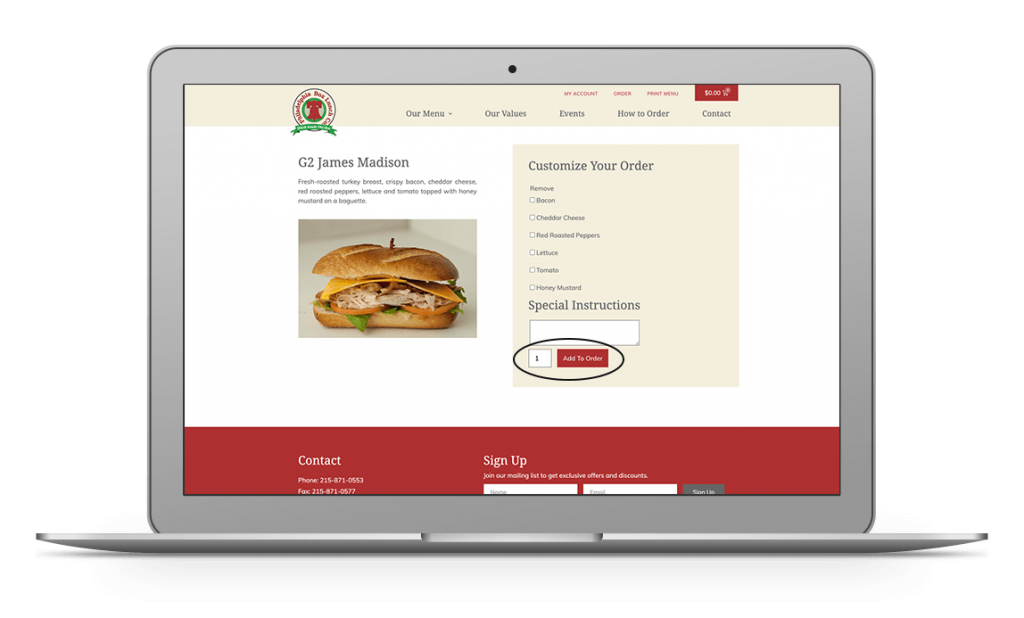 Once you've customized your item, click "Add to Order" below. You can then view your order by clicking on the button in the right side of your screen or by clicking on the shopping cart at the upper right side of your screen.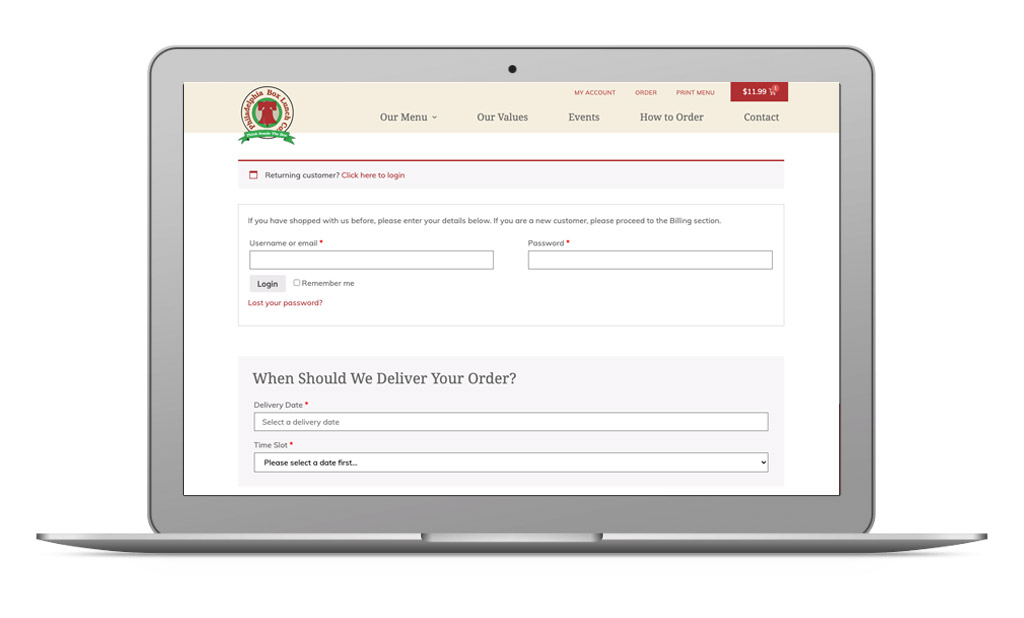 You will be prompted to either login if you have an account or skip login. Fill out your delivery information and billing details. You do not need an account to place an order, but accounts can be beneficial in that they help you to check out faster in the future by saving your information.
You'll also want to select the day and time you would like us to deliver your order.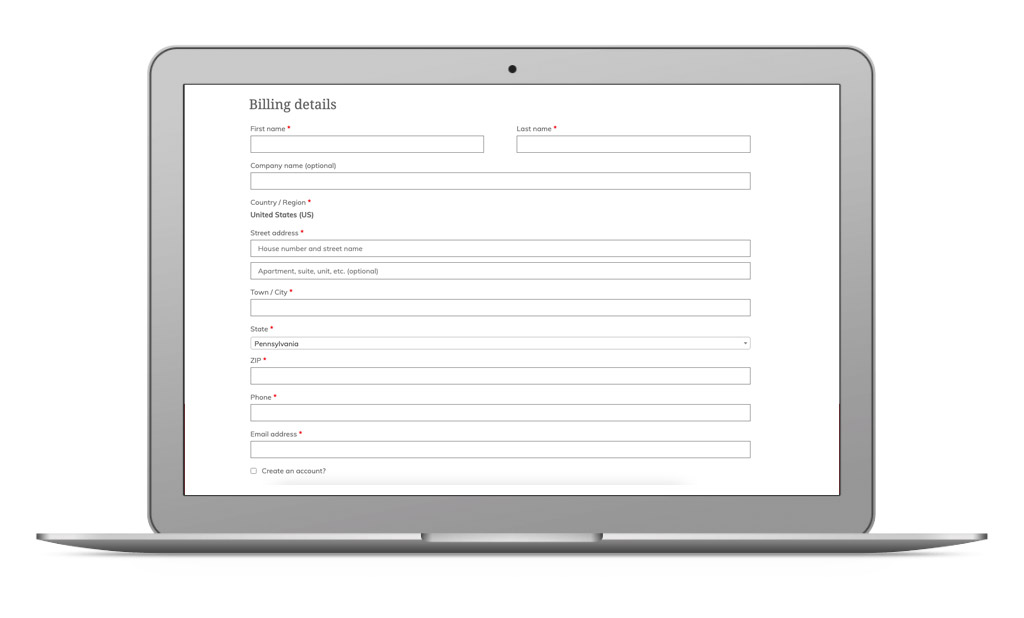 Enter your billing information. If your billing and delivery addresses are different, click the checkbox next to "Deliver to a different address?" and add any delivery notes necessary. 
4. Review your Order Details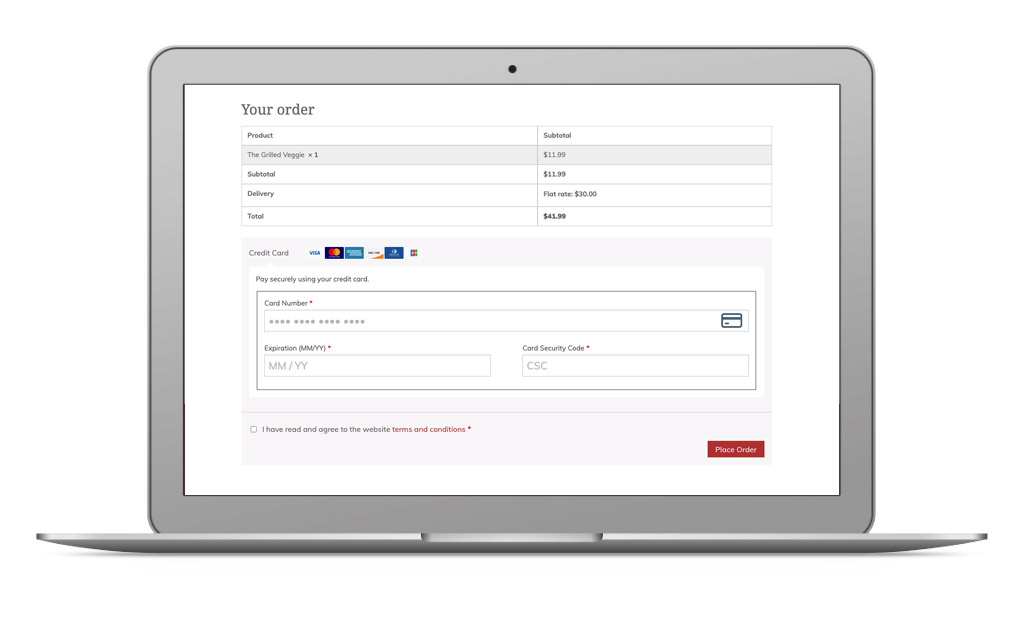 It's important to look over your order to be sure that it is correct. You will see a line for your subtotal as well as your delivery fee. Please note that delivery fees are a flat rate of $20 for those within Philadelphia County zip codes and $30 for those outside. If you have an applicable coupon code, you can enter it now under your order details. 
Please read and agree to our website terms and conditions and enter your credit card to place your order.
If you have any questions regarding your order or the ordering process, please don't hesitate to contact us at 215-871-0553 or orders@philadelphiaboxlunch.com.